Bruce Turley
Bruce has spent his life deeply involved in the art and science of horticulture and landscape design. With academic training and practical experience in growing things, he is one of the region's foremost experts in Florida's native plants as well as the invasive species that challenge them.
He has previously been on the board of the Pinellas Chapter of the Florida Native Plant Society and the City Beautiful Commission of the City of St. Petersburg. He is currently serving as past president of the Florida Association of Native Nurseries and is a founding member and the current president of the Native Plant Horticulture Foundation. Bruce joined the board of the WK Preservation Group in April 2022.
.
I have been told that a natural part of the life cycle in native habitats is the occasional fire. Has the West Klosterman Preserve
Read More
Have a question you'd like to ask?
When a man moves away from nature his heart becomes hard
JOIN A COMMUNITY OF LIKE-MINDED PEOPLE WHO CARE.
connect with us on social media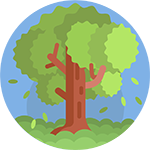 Preserving Forests and Wetlands
Fighting For a Green Planet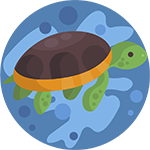 Wilderness and Biodiversity