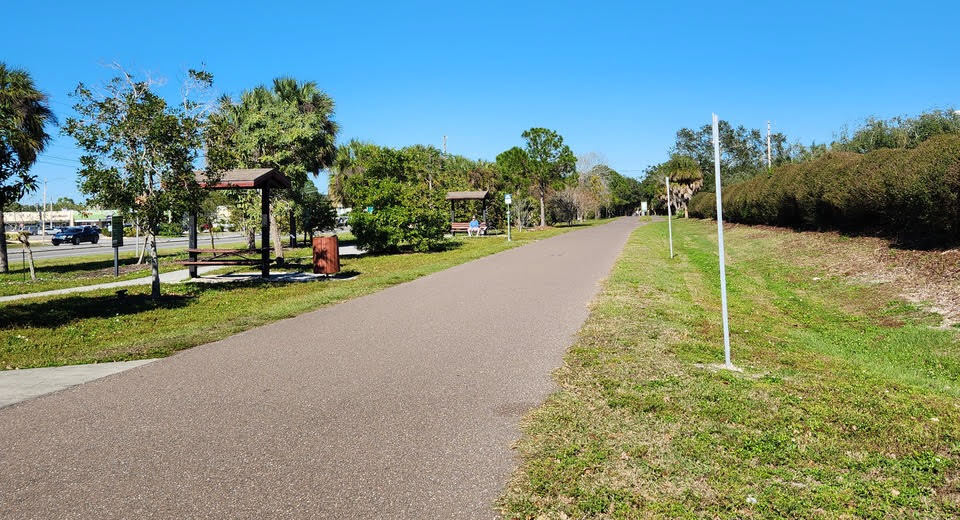 Pinellas Trail Adopt a Mile Cleanup
WK Preservation Group has joined Keep Pinellas Beautiful's Adoption Program by adopting a mile of the Pinellas Trail for cleanups and support.  Our mile is located on the trail between Trade Winds Drive and Jeter Street in Dunedin.
Our first clean up will be on January 28 beginning at 9.30 AM with work scheduled until 12.30 pm.   Please join us there for a morning of meeting others who, like you, are part of the WK Preservation Group tribe of people supporting conservation in Pinellas County. Safety gear will be provided, gloves and vests, and we will need participants to sign a waiver that is required by Keep Pinellas Beautiful.  Eligible students can earn Bright Futures credits for helping with the cleanup, and parents of those participating will be required to sign the waiver for their child's participation.
We will meet in the Publix parking lot at the corner of Curlew and Alt. 19 to sign the waivers and organize our cleanup.
Please sign up for this event at our Volunteer page on our website at https://wkpreserve.com/get-involved/ and check the box "Pinellas Trail Cleanup" and include any additional information about student participation or any other relevant item in the ideas/comments section of the volunteer form.
We look forward to meeting you and working with you on the Pinellas Trail!