The Double Your Donation Campaign was a success. By the October 31 deadline, over $35,000 in individual donations, and the matching contribution by Super Supporter Sally McConnell was earned.  This was a great show of support from those who want to help save the West Klosterman Preserve.
  
The Board of County Commissioners approved partnering with WKPG to acquire the West Klosterman Preserve, and has appropriated $1.5 million to the partnership. It is expected that we will be finalizing an agreement with Pinellas County before the end of the year.


WKPG still has to raise our portion for the partnership and we are making great progress.  A few more major donors, and a lot more support from all of us will make the difference!
Fall is here and there are a lot of opportunities for WKPG!
At the end of October, we have raised over $773,000. We are over 76% to our final goal of $3 million required to create the West Klosterman Preserve.


The following events are on the calendar, ranging from Pinellas Trail Cleanups to participation in neighborhood markets, and we will be lining up more opportunities in the community to help spread the word and meet our goals.  Check back here for more events because we want to see you there!


Help support our fundraising efforts to Save the West Klosterman Preserve and other wilderness parcels in Pinellas County and beyond by attending one of our events. Stay tuned and check back often for upcoming events.
EXPERIENCE THE ART of Suzanne Elizabeth Murphy at Open Sky Studio, 907
...
Meet the artists and experience the art and works of
...
No event found!
To preserve the natural heritage of open space land by protecting its natural forest, plant life, and all native animals in their community.
We envision accomplishing this through education and collaboration for the benefit of present and future generations.
Seeking to Protect Pinellas County's disappearing undeveloped sites.
connect with us on social media
WE USE PEOPLE POWER TO MAKE A DIFFERENCE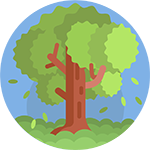 Preserving Forests and Wetlands
Fighting For a Green Planet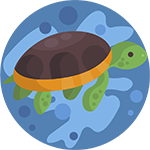 Wilderness and Biodiversity