WK preservation group inc.
Founders, Directors, and Officers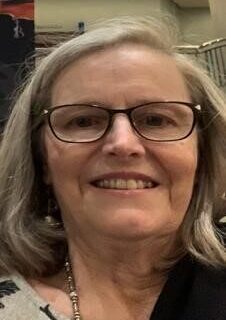 DIRECTOR: Kay Kennedy Carter
Kay has fifty years of experience in leadership roles in education, business, social, church and volunteer activities worldwide.  She has been a founding member and board member of several groups and has led volunteer organizations of as many as 400 people.  Her special skills are mentoring future leaders, organizing successful teams and creating effective communications across groups.  With her many talents, she is a valuable asset to the WK Preservation Group.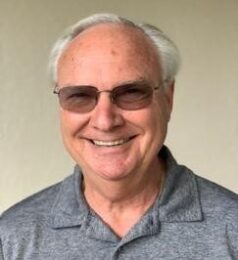 DIRECTOR:  W. L. "Tex" Carter
Tex has fifty years of project development and construction experience, working and living in both the US and globally, and leading teams from a few to thousands.  With experience and expertise in a wide range of assignments, Tex has served on corporate and service boards, and actively contributes to the development of people and groups interested in improving the quality of life in our world.  Tex, married to Kay Carter, resides in Tarpon Springs, Florida.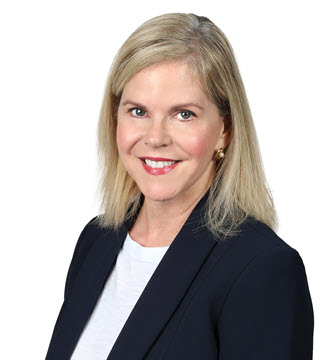 DIRECTOR:  Marie Rhodes Eide
Marie Rhodes Eide joined the WK Preservation Group Inc. board in April 2022 and has served as its social media lead since 2021. A nearly lifelong Florida resident, Marie has a profound love for the state and a passion for preserving its natural places. 
Marie, a Palm Harbor resident, brings to the board deep experience in communications, including 20 years in Tampa Bay area journalism, corporate communications, and social media strategy. She is currently the communications strategist for Orthopedic Specialists in Palm Harbor and the remote producer of Webster Speaks: Dialogues on Race, Equity, and Inclusion at Webster University in St. Louis, Mo.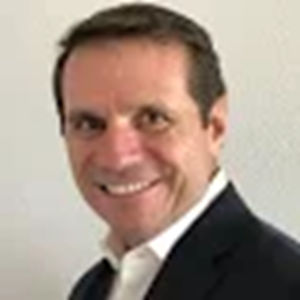 DIRECTOR:  Peter Ripa
Peter's responsibilities include leading WKPG's marketing and capital campaign efforts to raise $3.2MM to acquire and conserve the West Klosterman Preserve.
Peter believes that events succeed when they connect to and serve the community. Prior to returning home to Tarpon Springs in 2019, Peter led community PGA TOUR events in San Diego and Fort Worth for 13 years. He also served in leadership roles for the American Junior Golf Association and for PGA of America and his projects often attracted recognition and awards. These nonprofit events and organizations have provided Peter with solid experience and expertise that will help WKPG succeed in the WK Preserve project and future conservation projects.
Peter is a graduate of Tarpon Springs High School, received his B.A. in Finance from the University of South Florida, and his M.B.A. in Marketing from Kennesaw State University. He served on the Board and Nominating Committee for Visit San Diego, was an Advisory Board Member of San Diego Sports Innovators, and served two terms on the Board for the PGA TOUR Tournament Advisory Council.
The WK Preservation Group looks forward to putting Peter's talent and expertise to work in preserving and conserving the remaining natural habitats in Pinellas County before they disappear forever.
DIRECTOR:  Martha Ryan
Throughout her career, Martha has managed several large-scale interdisciplinary projects in the automotive, communications and footwear industries. Martha has an MS degree in Education from Bucknell University and a BS degree in Marketing from Penn State University. Over the past 20 years, Martha has volunteered for organizations committed to watershed restoration, native wildlife rehabilitation, and habitat preservation for both terrestrial and aquatic life in Pennsylvania, Delaware, and Maryland. Martha has wintered in Tarpon Springs for the last 15 years. Her interest in working with the WK Preservation Group stems from her experiences in the mid-Atlantic region, volunteering with organizations committed to preserving local ecosystems.  Martha resides in West Grove, Pennsylvania.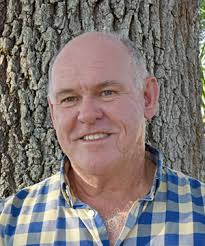 DIRECTOR:  Bruce Turley
Bruce Turley joined the WK Preservation Group Board of Directors in April of 2022.
Bruce came to Pinellas County after attaining a degree at Florida State University and prior to that, S.W. Florida where he had a strong interest in marine biology and conservation fueled by the then destructive and common practice of massive dredging and development. His teenage awareness for the need for conservation instilled a lifelong passion for conservation.
After moving to Pinellas County from Tallahassee in 1977, Bruce finished a liberal arts degree from the University of South Florida and while employed by Wilcox Nursery in Largo. It is in this position that he wanted to put his horticulture / agriculture background and love of visual arts to work in a practical expression in horticulture and landscape design. His love of nature and the incredible beauty of natural areas brought Bruce to a dedicated interest in promoting Florida native plants at Wilcox Nursery and Landscape with their use in sustainable landscape design.
Bruce has previously been on the board of the Pinellas Chapter of the Florida Native Plant Society and the City Beautiful Commission of the City of St. Petersburg. He is currently serving as past president of the FANN organization and is a current president and founding member of the Native Plant Horticulture Foundation.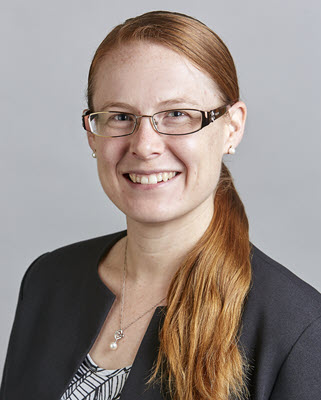 DIRECTOR:  Jennifer Wirth
Jennifer is a Trust Solutions Director at PwC with 15 years of accounting and finance experience.  Jennifer has served international and US-based clients in the automotive and not-for-profit sectors.  In the past four years, Jennifer has transitioned to a role leading software development teams in product design and delivery to support and automate the work of PwC's client service professionals.
Jennifer is originally from central Pennsylvania, making her way to downtown St. Petersburg via New Orleans, the Washington, DC metro area and Hannover, Germany. Jennifer has always been an avid recycler, both as an undergraduate at Tulane University and as a young professional. Jennifer's environmental commitment has grown and evolved over time, branching from recycling into composting and renewables.  Jennifer is excited for this opportunity to serve Pinellas County conservation efforts on a wider scale, preserving our natural environment for generations to come.
President – W. L. "Tex" Carter
Secretary – Martha Ryan
Treasurer – Kay Carter
WK Preservation Group Inc. was organized in early 2020.  The Founders of the original organization were a group of people who shared a common interest in conservation of our environment.  They joined together to save what became known as the West Klosterman Preserve from development and to protect its habitat for plants, animals and trees, many of which are protected or threatened species.  The original Founders of WKPG are:
Kay Carter
Tex Carter
Ken Dambrosio
William Ferris
Beth Hovind
Brad Husserl
Phyllis Kennedy
Don Richter
WK Preservation Group Inc. a Non-profit 501C3, was formed in 2020.

© 2020
WK Preservation Group Inc.
A COPY OF THE OFFICIAL REGISTRATION AND FINANCIAL INFORMATION MAY BE OBTAINED FROM THE DIVISION OF CONSUMER SERVICES BY CALLING TOLL-FREE (800-435- 7352) WITHIN THE STATE OR AT 
https://www.fdacs.gov/Business-Services/Solicitation-of-Contributions.
REGISTRATION DOES NOT IMPLY ENDORSEMENT, APPROVAL, OR RECOMMENDATION BY THE STATE. OUR REGISTRATION NUMBER IS CH63191.