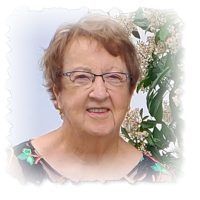 One of the Preserve's enthusiastic and continuing supporters, Sally McConnell, has increased her matching contribution by another $10,000 to help save the West Klosterman Preserve.
Sally has been a long-time supporter of environmental and preservation causes in Pinellas County. Starting with her own home in St. Petersburg, where she transformed a traditional suburban site into a showplace for native planting and sustainability, to preservation projects such as the West Klosterman Preserve, she has made her part of the world a better place. Her generosity has also supported education, the arts, and programs for supporting children's needs.
Now Sally wants to thank you for helping her make a difference for the West Klosterman Preserve. She has increased her commitment to match your contribution from her original commitment of up to $25,000 to a match of up to $35,000. Together, you and Sally can make double the difference in reaching our goal! But you need to make your commitment now while the matching contribution is still available.
Please help Sally and the WK Preservation Group secure the property for the West Klosterman Preserve by making a donation.
$50 that will be $100
$100 that will be $200
$500 that will be $1000
or more!
Join Sally McConnell's Matching Challenge
$17,527
of
$35,000
raised
Even if you've donated in the past, consider giving a new gift and Sally will match dollar for dollar, up to $35,000!
Your donation will count toward and double the number of ribbons

added to the WK Preserve fence in the

Green DeFence

campaign.
Pull out those old WKPG yard signs (or let us know if you'd be open to purchasing a new one) to get the word out.
Share our social posts and tell your friends – "Hey, did you hear that the WK Preserve folks are back in fundraising mode?"
Does your employer offer a donation matching program?
Look for creative ways to show your support and share your ideas for fundraising with us! We've seen great success with sign-waving and letter-writing campaigns – what else can we do to raise awareness? Let us know!
our supporters and what they are saying
Anonymous
Thank you to Sally McConnell for her support of this important cause!
Karen Steele
Thank you Sally for all your help!
Debbie Watts
In memory of my Dad who would have loved this place.
Janet Jakobsen
Thank you all the dedicate volunteers for your long term effort and belief!
To preserve the natural heritage of open space land by protecting its natural forest, plant life, and all native animals in their community.
We envision accomplishing this through education and collaboration for the benefit of present and future generations.
Seeking to Protect Pinellas County's disappearing undeveloped sites.
connect with us on social media